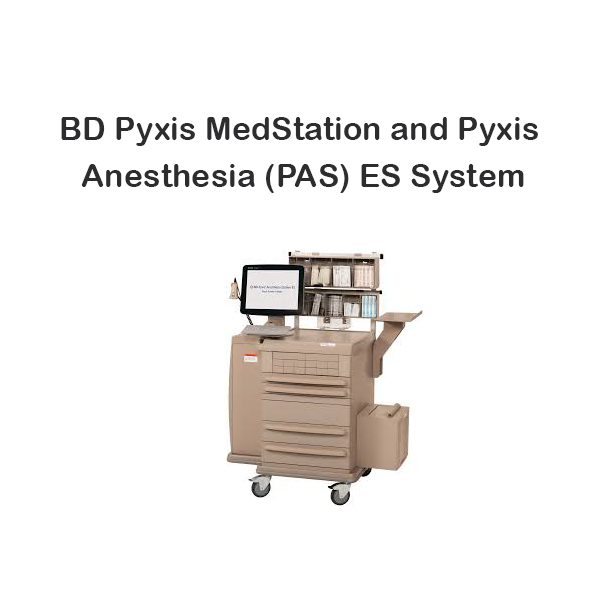 1. EXECUTIVE SUMMARY
CVSS v3 6.8
ATTENTION: Low skill level to exploit
Vendor: Becton, Dickinson and Company (BD)
Equipment: Pyxis MedStation and Pyxis Anesthesia (PAS) ES System
Vulnerability: Protection Mechanism Failure
2. RISK EVALUATION
The affected BD medical devices utilize a method of software application implementation called "kiosk mode." This kiosk mode is vulnerable to local breakouts, which could allow an attacker with physical access to bypass kiosk mode and view and/or modify sensitive data.
3. TECHNICAL DETAILS
3.1 AFFECTED PRODUCTS
The following versions of Pyxis MedStation and Anesthesia (PAS) ES Systems, are affected:
Pyxis MedStation ES System, v1.6.1
Pyxis Anesthesia (PAS) ES System, v1.6.1
3.2 VULNERABILITY OVERVIEW
A restricted desktop environment escape vulnerability exists in the kiosk mode functionality of affected devices. Specially crafted inputs could allow the user to escape the restricted environment, resulting in access to sensitive data.
CVE-2020-10598 has been assigned to this vulnerability. A CVSS v3 base score of 6.8 has been calculated; the CVSS vector string is (AV:P/AC:L/PR:N/UI:N/S:U/C:H/I:H/A:H).
3.3 BACKGROUND
CRITICAL INFRASTRUCTURE SECTORS: Healthcare and Public Health
COUNTRIES/AREAS DEPLOYED: Worldwide
COMPANY HEADQUARTERS LOCATION: United States
3.4 RESEARCHER
BD reported this vulnerability to CISA.
4. MITIGATIONS
BD recommends the following mitigations and compensating controls in order to reduce risk associated with this vulnerability:
Limit physical access of the Pyxis Medstation ES and Anesthesia (PAS) ES System to only authorized users.
Isolate impacted systems and only connect them to trusted systems.
Monitor and investigate unplanned reboots of systems using network monitoring tools provided by IT departments.
Additionally, BD is in the process of deploying a security update that strengthens kiosk mode to limit currently known methods of kiosk escape in Pyxis MedStation and Pyxis Anesthesia (PAS) ES System Version 1.6.1. Access to tools for viewing or manipulating local resources will be restricted.
CISA recommends users take defensive measures to minimize the risk of exploitation of this vulnerability. Specifically, users should:
Ensure there is physical protections in place to prevent the devices from any unauthorized access.
Encourage security awareness throughout the hospital staff to ensure clinical staff will report any unauthorized person trying to login or otherwise tamper with a medical device.
Where additional information is needed, refer to existing cybersecurity in medical device guidance issued by the FDA.
CISA reminds organizations to perform proper impact analysis and risk assessment prior to deploying defensive measures.

CISA also provides a section for control systems security recommended practices on the ICS webpage on us-cert.gov. Several recommended practices are available for reading and download, including Improving Industrial Control Systems Cybersecurity with Defense-in-Depth Strategies.
Additional mitigation guidance and recommended practices are publicly available on the ICS webpage on us-cert.gov in the Technical Information Paper, ICS-TIP-12-146-01B–Targeted Cyber Intrusion Detection and Mitigation Strategies.

Organizations observing any suspected malicious activity should follow their established internal procedures and report their findings to CISA for tracking and correlation against other incidents.
No known public exploits specifically target this vulnerability. This vulnerability is not exploitable remotely.
Source:
Related posts