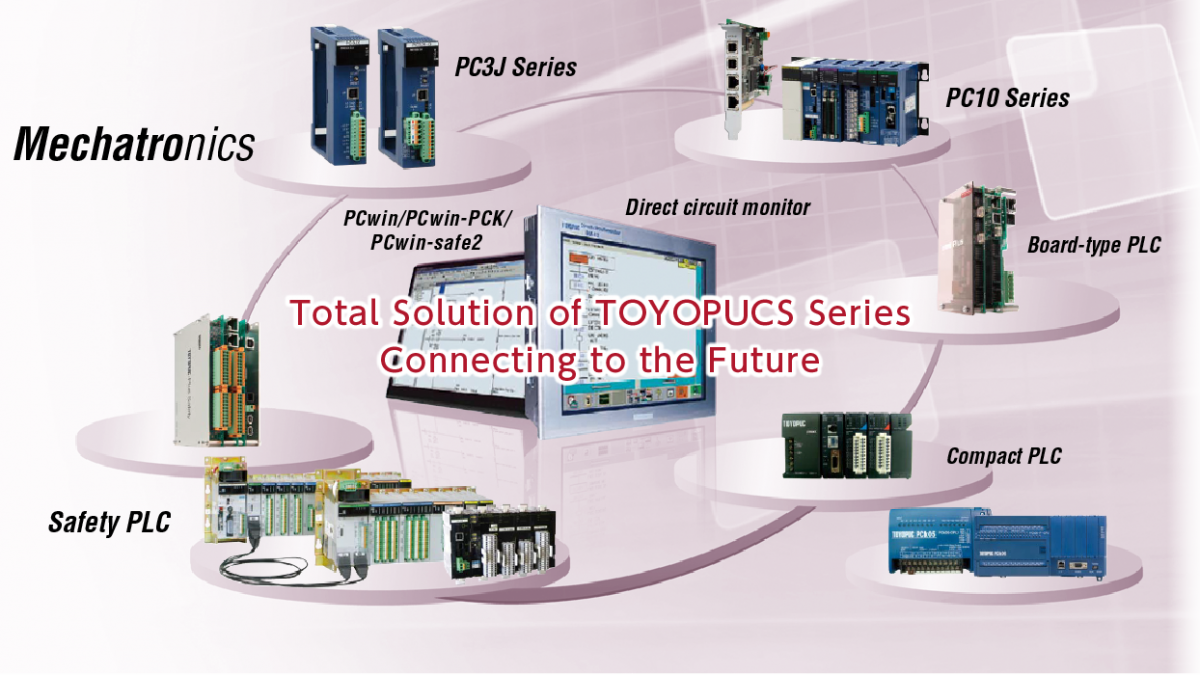 1. EXECUTIVE SUMMARY
CVSS v3 6.5
ATTENTION: Exploitable from an adjacent network/low attack complexity
Vendor: JTEKT Corporation
Equipment: TOYOPUC PLC
Vulnerability: Improper Restriction of Operations within the Bounds of a Memory Buffer
2. RISK EVALUATION
Successful exploitation of this vulnerability could crash the device being accessed.
3. TECHNICAL DETAILS
3.1 AFFECTED PRODUCTS
The following versions of the PLC are affected:
PC10G-CPU
2PORT-EFR
Plus CPU
Plus EX
Plus EX2
Plus EFR
Plus EFR2
Plus 2P-EFR
PC10P-DP
PC10P-DP-IO
Plus BUS-EX
Nano 10GX
Nano 2ET
PC10PE
PC10PE-16/16P
PC10E
FL/ET-T-V2H
PC10B
PC10B-P
Nano CPU
PC10P
PC10GE
3.2 VULNERABILITY OVERVIEW
When the affected products receive an invalid frame, the outside area of a receive buffer for FL-net are overwritten. As a result, the PLC CPU detects a system error, and the affected products stop.
CVE-2021-27477 has been assigned to this vulnerability. A CVSS v3 base score of 6.5 has been calculated; the CVSS vector string is (AV:A/AC:L/PR:N/UI:N/S:U/C:N/I:N/A:H).
3.3 BACKGROUND
CRITICAL INFRASTRUCTURE SECTORS: Critical Manufacturing
COUNTRIES/AREAS DEPLOYED: Worldwide
COMPANY HEADQUARTERS LOCATION: Japan
3.4 RESEARCHER
Chris Yang of TXOne Networks, working with Trend Micro's Zero Day Initiative, reported this vulnerability to CISA.
4. MITIGATIONS
JTEKT has updated to the following PLC firmware versions to address the vulnerability:
PC10G-CPU: Versions 3.91 or later
2PORT-EFR: Versions 1.50 or later
PC10P-DP: Versions 1.50 or later
PC10P-DP-IO: Versions 1.50 or later
Nano 10GX: Versions 3.00 or later
Nano 2ET: Versions 2.40 or later
PC10PE: Versions 1.02 or later
PC10PE-16/16P: Versions 1.02 or later
PC10E: Versions 1.12 or later
FL/ET-T-V2H: Versions F2.8 E1.5 or later
PC10B: Versions 1.11 or later
PC10B-P: Versions 1.11 or later
Nano CPU: Versions 2.08 or later
PC10P: Versions 1.05 or later
PC10GE: Versions 1.04 or later
PLUS SERIES
Plus CPU: Versions 3.11 or later
Plus EX: Versions 3.11 or later
Plus EX2: Versions 3.11 or later
Plus EFR: Versions 3.11 or later
Plus EFR2: Versions 3.11 or later
Plus 2P-EFR: Versions 3.11 or later
Plus BUS-EX: Version 2.13 or later
There is no need to update Plus series expansion boards. If you use a Plus series expansion board, update Plus CPU or Plus BUS-EX to which the expansion board is connected.
For firmware updates, visit the JTEKT website.
As a general security measure, JTEKT Corporation recommends users only build networks with trusted FL-net products.
Requests for additional information can be sent to JTEKT Corporation via website form.
CISA recommends users take defensive measures to minimize the risk of exploitation of this vulnerability. CISA reminds organizations to perform proper impact analysis and risk assessment prior to deploying defensive measures.

CISA also provides a section for control systems security recommended practices on the ICS webpage on us-cert.cisa.gov. Several recommended practices are available for reading and download, including Improving Industrial Control Systems Cybersecurity with Defense-in-Depth Strategies.
Additional mitigation guidance and recommended practices are publicly available on the ICS webpage on us-cert.cisa.gov in the Technical Information Paper, ICS-TIP-12-146-01B–Targeted Cyber Intrusion Detection and Mitigation Strategies.

Organizations observing any suspected malicious activity should follow their established internal procedures and report their findings to CISA for tracking and correlation against other incidents.
No known public exploits specifically target this vulnerability.
Source:
Related posts