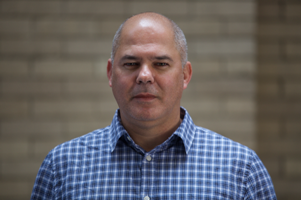 Dojo by BullGuard, a provider of IoT security platform for Communication Service Providers (CSPs), has launched the Dojo Intelligent IoT Vulnerability Scanner for CSPs. Designed as an easy-to-use, free app for customers, the Dojo Intelligent Scanner is powered by the Dojo IoT Security Intelligent Platform (DIP), a comprehensive, CSP-grade cybersecurity solution.
The Dojo IoT Vulnerability Scanner is the first-of-its-kind and the only CSP-grade solution capable of actively scanning the home network and assessing the vulnerability of every device connected to the home's Wi-Fi network. The scanner serves as the cornerstone of a CSP's IoT security service program, offering valuable insight into device vulnerability and security needs for millions of individual subscribers.
The IoT market is growing fast, with consumer spending on smart home systems and services predicted to reach $158 billion (€135.07 billion) by 2020 (Source: Strategy Analytics). While consumers are aware of the cybersecurity risk posed by so many connected devices, 80% of them state they prefer a provider to manage their digital needs.
The Dojo IoT Vulnerability Scanner allows CSPs to access valuable data regarding the types of devices subscribers are using on their home network. This data allows the CSP to better serve the individual user, providing value-add services and ensuring greater insight into, and protection from, global vulnerabilities.
"The future of IoT is already here and it brings with it a clear advantage for CSPs," said Yossi Atias, GM, IoT Security at BullGuard. "As a trusted provider who supplies the network and is regularly engaged with the customer, CSPs have both the onus and the opportunity to ensure the meteoric rise of smart home devices doesn't result in an equally meteoric rise of IoT-related cyberattacks. Having critical insight into the devices consumers use most in their home in order to provide flexible, enterprise-grade security presents a win-win opportunity for CSPs and consumers alike."
Dojo's IoT Vulnerability Scanner (DIS) is a flexible solution built for the demands of today's CSPs. The Intelligent Scanner can be quickly integrated and implemented to maximise revenue streams through a CSP's existing app via SDK, or as a white-labeled solution. In addition, CSPs can choose to mange the service on premise, or opt for cloud deployment managed as a service by Dojo.
The scanner features:
Automatic device discovery: Scans an individual's home Wi-Fi network without having to install any software or connect any devices to their router, and uses combination of both local and cloud-based intelligent detection engines for fast and accurate device discovery. The Dojo app provides the user with full transparency into their home network by identifying every connected device on their network and providing the consumer with comprehensive insight into their Wi-Fi network and all its connected devices.
Network security score: The Dojo Intelligent Scanner utilises Dojo by BullGuard's cloud-based security risk assessment platform to analyse vulnerabilities at the device level. Following each full network scan, the Dojo Intelligent Scanner displays the vulnerabilities and an overall score from 10 (best) to one (worst).
API-based open platform: The Dojo Intelligent IoT security platform is an open, API-based platform that enables integration of third party apps […]
The post Intelligent IoT Vulnerability Scanner for communication service providers launched to assess and predict cybersecurity risks appeared first on IoT Now – How to run an IoT enabled business.
Related posts