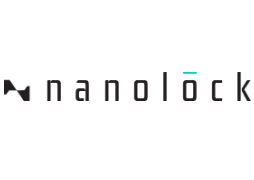 NanoLock Security unveiled the lightweight security and management platform purpose-built for the Internet of Things (IoT) and Connected Devices ecosystem. NanoLock's technology addresses the market's most pressing need to provision, protect, manage and securely update connected and IoT devices from the production line until its end-of-life and from the embedded layer out to the cloud.
NanoLock's CPU and OS agnostic approach ensures all connected and IoT devices are protected as well as the cloud managing those devices, regardless of available processor power,energy consumption and even if the CPU is inevitably hacked.The NanoLock platform guarantees device-to-cloud integrity and mutual protection during regular operations and firmware-over-the-air (FOTA) updates, from the production line and through and after the device's end of life.
Chris Wilder
NanoLock's patent-protected approach works by preventing overwriting, modification, manipulation, erasure and ransomware attacks on firmware, boot images, system parameters and critical applications in connected and IoT devices.
The company's low-cost layered offering delivers a combination of cyber and cyber-physical protection, securing devices from the embedded layer out to the cloud:
OREN device-side embedded protection safeguards against attacks from the network and cloud and even if an attacker has physical access to the device. OREN technology acts as an unbreakable last line of defense.
FOTALock technology ensures the safe and trusted delivery of firmware-over-the-air (FOTA) updates, applications and critical parameters.
Management of Things™ (MoT™) controls and manages devices and includes robust features for monitoring device security, version management, attacks and alerts. MoT is deployed as a stand-alone solution or integrated into a customer's own security management platform.
NanoLock's technology was developed specifically for cloud providers, operators and OEMs.  The platform is currently being piloted by several large customers in the U.S., Japan, Korea and Europe in a range of applications, such as automotive and connected cars, smart meters, and ICs and routers.
Eran Fine
Chris Wilder, Moor Insights & Strategy:"The industry is struggling to provide adequate protection for connected and IoT devices given the slew of recent breaches and attacks. I like that NanoLock is combining a cyber and cyber-physical approach to protect and manage devices from the production line through end of life. "
Takayuki Maruhashi, Japan-based Techno Systems Research Co., Ltd: "Connected cars, part of the IoT ecosystem, are an area where security vulnerabilities are life-critical. A solution like NanoLock's ensures the network of ECUs are fully protected and managed during operation and during the component update process. CPU protection is proven to be vulnerable and NanoLock's approach is the solution to this problem."
Eran Fine, CEO, NanoLock Security:"In talking to customers and users, we identified a fundamental flaw in the way connected and IoT devices were protected and managed.NanoLock was formed to fill those gaps. Our mission is to provide security and management for connected and IoT devices from the embedded layer out to the cloud and today we are delivering on that promise. We hope that our ultra-strong protection and our device-to-cloud integrity approach will become the industry's standard."
Related posts