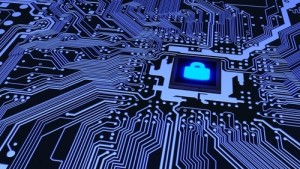 Claroty plans to use the new funding to expand engineering capacity and it give itself a global sales and marketing footprint.
Cybersecurity firm Claroty, which provide security solutions for industrial and critical infrastructure applications, announced it has completed a funding round that raised $60 million.
The funding was led by new investors like the Singapore government owned Temasek, as well as Rockwell Automation, Aster Capital (sponsored by Schneider Electric), Next47 (a Siemens-backed global venture firm), Envision Ventures, and Turkish-based Tekfen Ventures. Previous investors Bessemer Venture Partners, Innovation Endeavors, ICV, and Team8, a cybersecurity think tank and accelerator where Claroty got its start, were also involved.
Founded in 2014, Claroty boasts customers on six continents and within nine market segments including utilities, oil and gas, mining, food and beverage, building management systems, warehouses, data centers and manufacturing.
See also:Ixia security report sees clouds in the cloud for IT teams
The company noted in their announcement that ransomware attacks like WannaCry and NotPetya on industrial networks cost companies billions of dollars in damages last year. Their cybersecurity platform, which combines "secure remote access with continuous monitoring for threats and vulnerabilities" is designed to assist industrial control system operators in protecting these networks.
Claroty Co-founder and CEO Amir Zilberstein said in the announcement: "Our unparalleled investor syndicate, which includes some of the most important industrial companies in the world, is a ringing endorsement of Claroty's technology and the progress our team has made. Our mission is to protect the most critical networks on the planet and our comprehensive platform provides our customers with the capabilities they need to accomplish this vitally important task."
"A perimeter defense to cybersecurity in today's connected world is not enough," said Hervé Coureil, Chief Digital Officer at Schneider Electric, added."An end-to-end approach, with solutions that provide deep visibility into operational technology and industrial control systems, is critical for the security of heavy processing environments."
Source
https://www.rtinsights.com/claroty-bags-60m-for-industrial-network-iot-security/
Related posts